I packed in a lot this weekend. Now it's Tuesday morning and I'm almost happy to be back at work. Almost, but not quite. I could use a few more days off. Who couldn't?
This Memorial Day weekend kicked my butt. Here's what I did…
Well, I started off by missing the air show at Jones Beach. I miss it every year and every year I promise myself I'll make a point of seeing it next year. Hasn't happened yet.
I managed to get my boat in the water, but not until Monday afternoon, so I missed my summer kick-off trip to Fire Island.
I worked on my son's "yacht." Always a pleasure. I can't get him to mow the lawn, but when something needs to be done on Cap't Joe's boat it's, "Hey Dad, I have a question…"
Dropped of my girlfriend's daughter, Seaweed (I call her Weed for short) at her annual retreat at Peconic Dunes campground then had dinner at BBQ Bill's in Greenport. The smoked chicken wings were fabulous, but I had to work a little too hard to get the ribs off the bones. I still love the place though.
Celebrated my daughter's birthday, then later that day celebrated my Girlfriend's Father's birthday.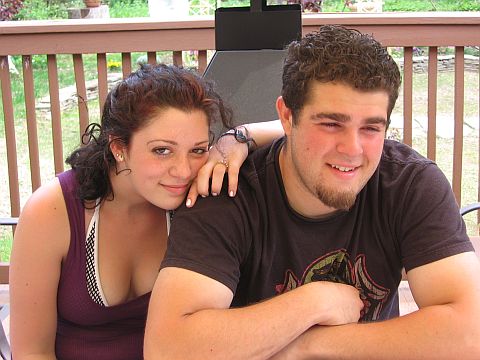 On the way to Peconic we stopped off at Sang Lee Farms for something to snack on. $40 later we were all set. And that was money well spent.
Karen and Fred Lee grow more than 250 different products naturally using organic growing methods and their 16 greenhouses allow them to offer produce very early in the season. Everything at their farm stand is fresh, natural and tastes great.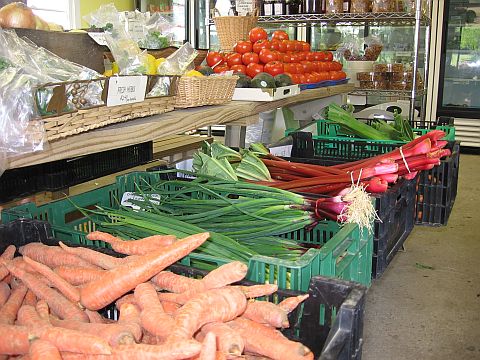 Look at all those fresh vegetables.
In the farm stand Karen Lee is educator/tour guide. She showed us everything Sang Lee Farms had to offer while explaining how it's prepared and what foods to pair with it. At her suggestion we took home some pepper jelly to serve over cream cheese and, as promised, it was a hit with our birthday party guests.
Drove back out to Peconic Dunes to pick up Seaweed and celebrate mass on the beach. I'm not a church going man, but I always enjoy the seaside service.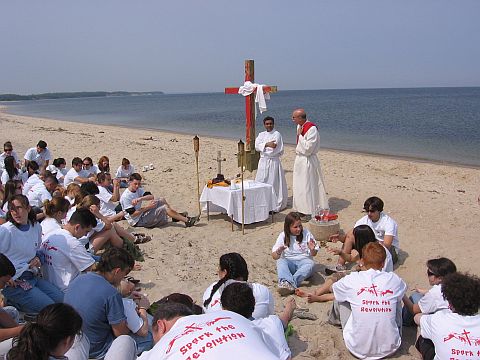 Father Eugene and Deacon George Reich lead mass in a truly grand cathedral.
Finally, on Sunday afternoon, after the birthday parties were over and all the driving was done, Karilyn and I went to the Snapper Inn to enjoy our favorite summertime drink. No, not Long Island Ice Tea, Gin and Tonic.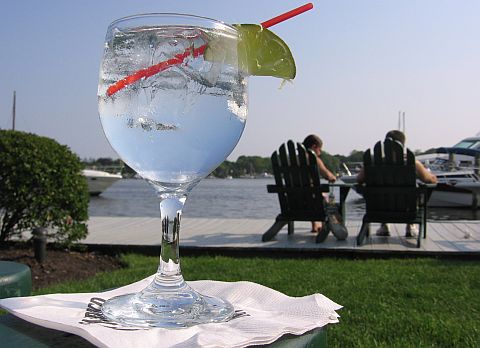 There's nothing like enjoying a cocktail while watching the water on a hot day. Gin & Tonics work for me.
Monday was boat launching day. All went well, except I can't find my spreaders. I took them off the mast last Fall and now they're gone. Beats me. I'm ordering new ones today.
Hope your weekend was just as exciting.