Lately, I've noticed the crickets. Louder and louder they've become as if to say, "autumn is coming, autumn is coming, autumn is coming."
Well, they're right. So, I've been trying to pack as much into what's left of summer as possible which, for me, means sailing.
Here are some pictures and a short video I made from the last few times I've been out on my boat. Enjoy!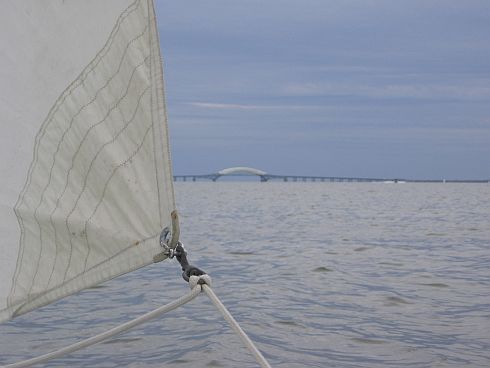 The corner of my genoa and the Robert Moses Causeway Bridge on the Great South Bay. This shot was taken on August 19. It was very cold that and I had to change into long pants and a sweatshirt.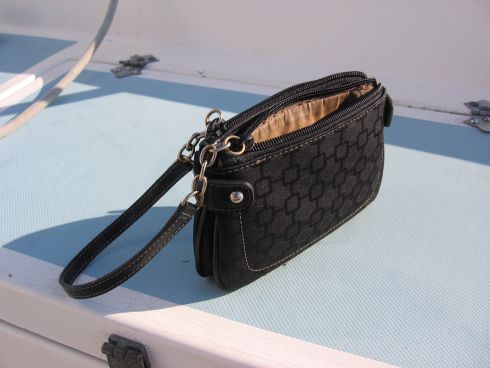 My good deed for the day… I found this purse floating just under the waves off Ocean Bay Park. After a few tries I managed to snag the strap with my boat hook. I sent a letter to the owner and returned the purse and all its contents intact albeit a little salty.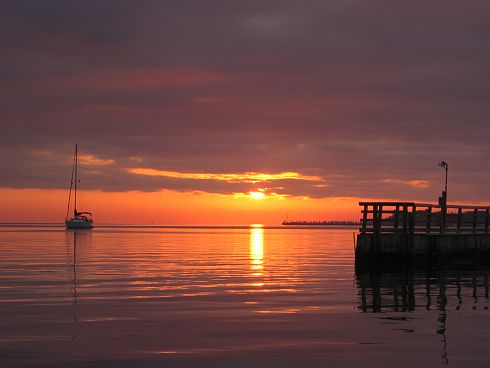 A beautiful sunrise (it does look like a sunset, but it really is a sunrise) at Atlantique.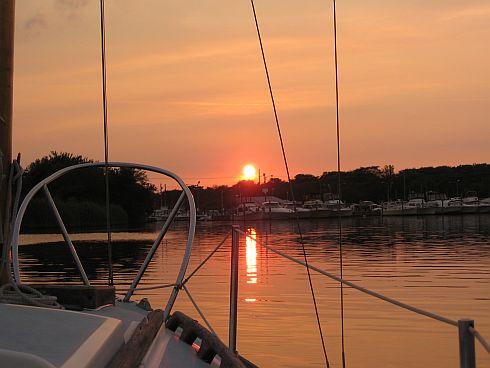 Okay, no more tricks, this is a sunset over East Islip.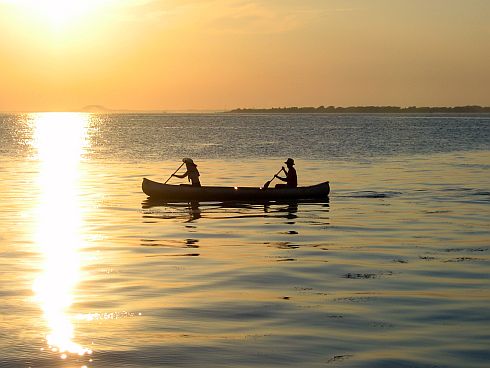 A couple canoeing near Fire Island. West Fire Island and the Robert Moses Causeway bridge are behind them. They told me they had come all the way from behind West Fire Island.  That's quite a ways for a canoe and you can't really tell from the picture, but that's a very busy channel they're crossing.
Here's a short video I made showing the sights and sounds of a typical day sailing on the Great South Bay. The bay is bounded by Long Island on its northern side and Fire Island to the south. Most of this video was shot near Fire Island.