At best Labor Day is a holiday of mixed emotions. Although mothers are glad to have the kids back in school I think most, if not all of us feel a little down after the Labor Day weekend. We look forward to a break from the kids and a change in season, but it's not long after Labor Day passes that we begin to miss the summer.
I'm usually very active during the summer and most years post Labor Day September is a welcome respite from intensive summer fun—a vacation from my vacation if you will. But this year, not so much. I didn't spend as much time on my boat as I would have liked and I wanted to spend more time sitting on the beach in Southold.
Well, there's always (hopefully) next year…
A few years ago while vacationing in Atlantique on Fire Island I picked up a music CD called Great Balls of Fire Island.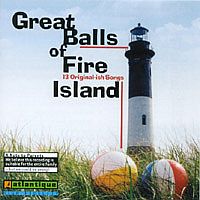 All but one of the songs are humorous tributes to various aspects of the Fire Island life style. The exception is the stunningly beautiful and melancholy Sunday.
This song describes the classic Fire Island dilemma: you've had a great week and don't want it to end. You're in a melancholy mood and just wish you had more time. Sunday gives you permission to stay longer by taking a later boat. Ahhh.
Sunday the weekday is a Fire Island vacationer's Labor Day and Sunday the song inspired me to make the following video. I've only used the instrumental portion of the song (it sets the post Labor Day mood). If you want the whole song with the lyrics you'll have to buy the CD. Well worth owning if you like the Fire Island lifestyle.
I hope you enjoy watching this video as much as I enjoyed making it…