I was in Patchogue last Saturday to see Ann Marie and Mike at the BrickHouse Brewery. The place was a bit more crowded than I had the patience for, so it was just a quick hello, then across the street to BobbiQue.
There, my daughter and I enjoyed a quiet lunch of ribs and salad. It was only our first visit, so this is not a full review, just my first impressions.
(You can read more detailed reviews of Long Island restaurants here .)
I like the place.
We were both happy with the food. There are a dozen good beers on tap, 60 in bottles, and a couple of cask conditioned ales as well. BobbiQue is home to a lively blues scene that I'd like to check out on a hopping Friday night.
The service is unusual. You place your order at a counter near the entrance, pick up a table marker, and then sit any where you want. Food is served in metal trays that match the industrial theme décor.
I'd go back.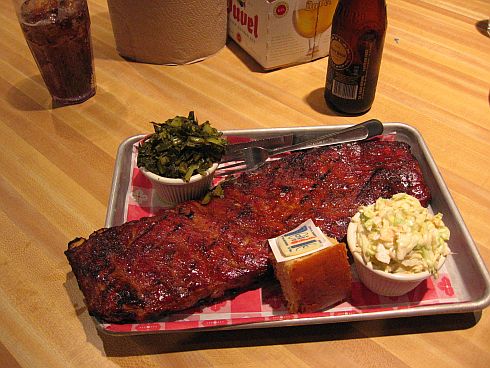 The full slab of excellent ribs was too much for me to finish, but made a great midnight snack.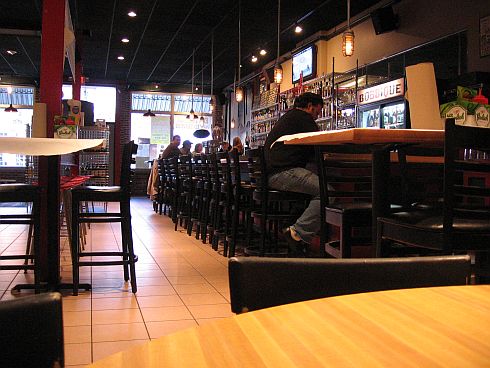 Open and airy with ample seating at the bar.
BOBBiQUE
70 W. Main Street
Patchogue, NY