There are a lot of things I like about winter. The long nights give me a chance to hibernate. The cold, dry air makes sleeping so easy (and rising so difficult). And the dramatic grey, stormy skies bring anticipation to the day—will it snow? Sure looks like it will. Sure hope it does…
There's nothing like a good snowstorm.
February, typically Long Island's most snowy month, is almost over. As we move into March the odds of having a good one decrease with each passing day.
But last Friday, just in time for the morning rush hour, February gave us a teaser. About 4 inches of snow fell by daybreak and it continued to snow lightly throughout the day.
As much as I love the snow, I can't stand when Mother Nature drops a small one on us. Sure, it pretties everything up for a few days, but driving in it can be a nightmare. It's not the snow itself that makes conditions dangerous, but the bonehead drivers who don't clean their windows and speed down the road like it's a beautiful spring day. I can't stand that.
On second thought, maybe driving with a camera in your hand is not too smart either. Here are 2 views from a snap taken in my little corner of Long Island during my drive into work.
The snow is still falling and you can barely see the trees beyond the bridge. Pretty cool if you ask me.


I love the panoramic view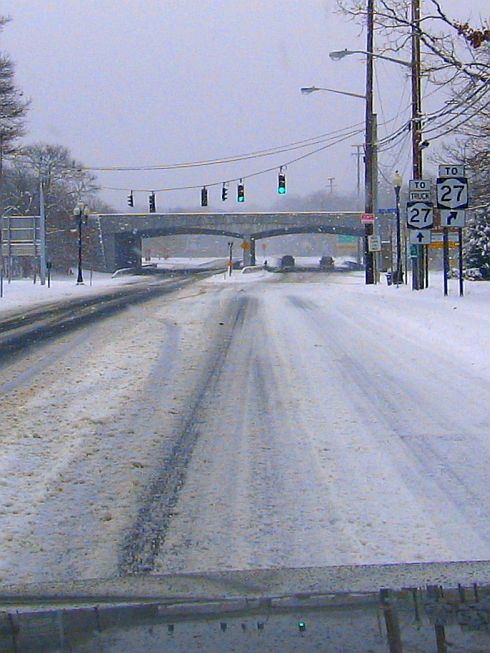 But this is closer to what one actually sees when driving in the snow