The late springtime weather on Long Island can blow in some unusual looking clouds. I don't know what kind of clouds these are, but I thought they were cool enough to take pictures of.
I had been admiring these while in my car on the way to work. When I finally parked the car they were almost gone, but you can still see the odd undulations that initially caught my eye. The clouds appear to be pushed down by some force above them and kind of look like what I imagine the surface of the sea looks like from below.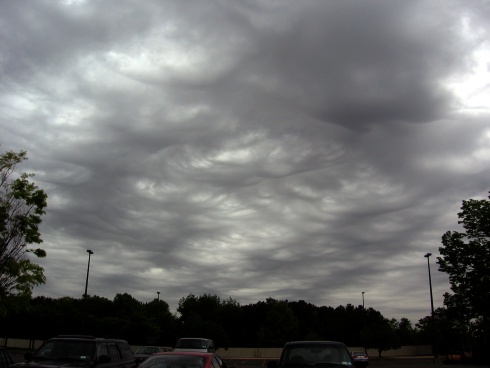 These I snapped over the Suffolk Community College campus in Brentwood during my lunch break a couple of weeks ago. The camera simply does not do justice to this majestic sight. The clouds were bright, puffy and I could see them expanding over the horizon like popcorn in slow motion.