At this time of year there are a lot of people shopping in downtown Sayville. It's a beautiful place and there are lots of cool little shops. One of my favorites is Down the Rabbit Hole Wine Boutique.
Because of its small size you can easily walk right by and never know you passed it, so keep you eyes peeled for the bright blue awning right next to the Sayville Chocolatier (I know you know where that is 🙂 ).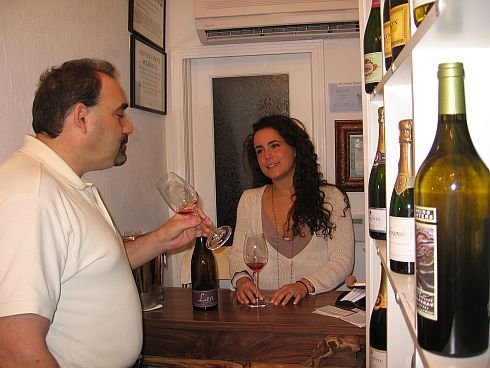 In this tiny little shop is a large selection of wines hand picked by proprietor Suzanne McDonald. Describe what you like and Suzanne will suggest a wine to fit the bill. Tell her what you're cooking and she'll suggest a pairing. It couldn't be easier, or more fun. Suzanne is informative, unassuming, and smiles a lot.
I've seen a lot of people peek their heads in the door and then walk out scared because it's a wine shop. I always encourage them to go in and talk to Suzanne. She'll put you at ease and you'll leave happy.