If you live on Long Island you've no doubt noticed the cold weather, so this is for all of my readers who've moved away and miss it here.
With daily highs in the teens and twenties and nighttime lows in the single digits, it's been pretty darn cold. As dangerous and expensive as the cold weather can be there's something about extreme weather conditions that excites me.
I know, all you folks in the Midwest are laughing, but for those of us here on The Island, single digit temperatures are not all that common.
The first thing I do when it's been cold like this for a while is check to see if the bay is frozen, sure enough…
Here are some pictures taken yesterday morning on my way to the barber shop: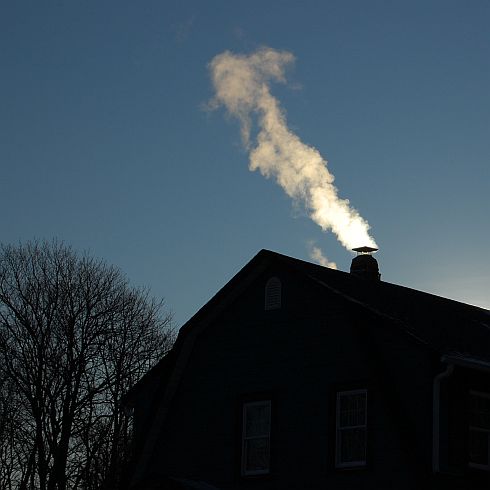 In the cold steaming chimneys like this one are a common sight.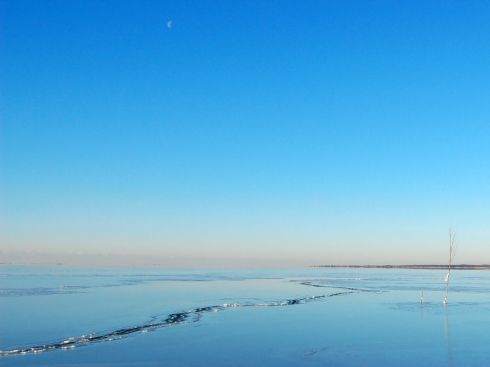 Looking west: A half moon hovers over the frozen Great South Bay.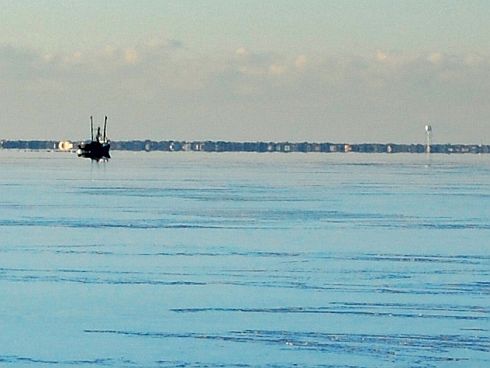 On her way to the Atlantic to fish for clams the dragger Susan H slowly cuts through the ice. Visible on the right is the Ocean Beach water tower.