I went down to the dock at the end of Foster Avenue in Sayville for lunch and was surprised to see a lot of people fishing—in the pouring rain.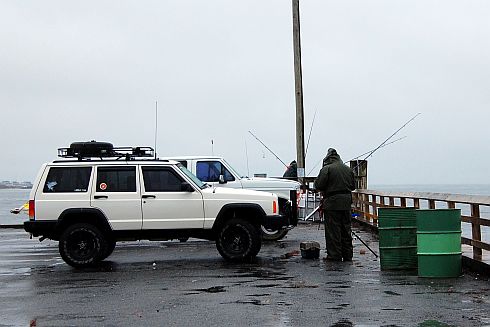 Now fishermen are as dedicated as golfers when it comes to their sport, so it takes more than a little rain to keep a good fisherman home. However, if you're going to fish in the rain, the fishing better be good, so I could not begin to imagine what brought so many people out today.
Within minutes I had my answer: Giant Bluefish.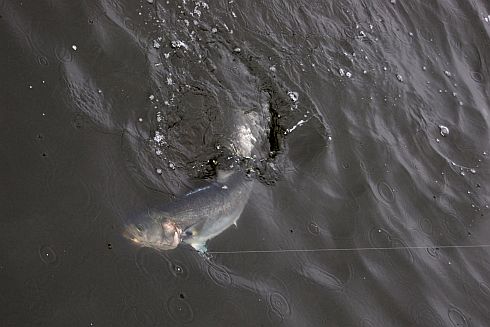 These guys were pulling in the biggest bluefish I have ever seen, and right off the dock no less, one right after another.
I wanted to run home and grab a pole, but I know how these things go. If I had gone home the fish'd be gone by the time I got back. I figured I was better off just taking some pictures.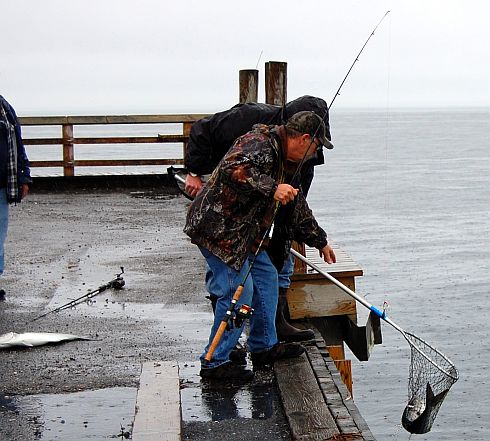 I know there are normally plenty of bluefish in the Great South Bay, but I have never seen big ones like these so far from the Fire Island inlet.
I suppose I shouldn't be surprised. Many different species of fish use the bay as a nursery during this time of year, so the big blues are probably in the bay feeding on them.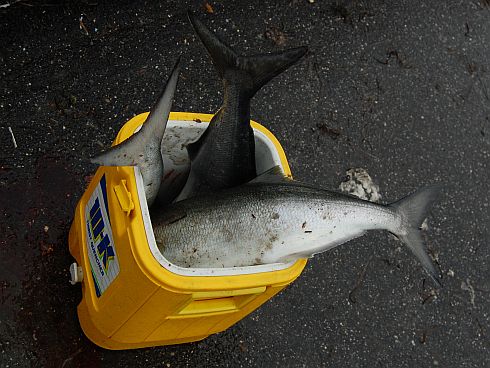 Lesson learned? Keep a fishing pole in my truck at all times.