Battle on the Bay is one of several events that take place on the Great South Bay each summer. I went yesterday for the speed trials, today the actual races will take place.
Boats are lunched from the pier with a crane.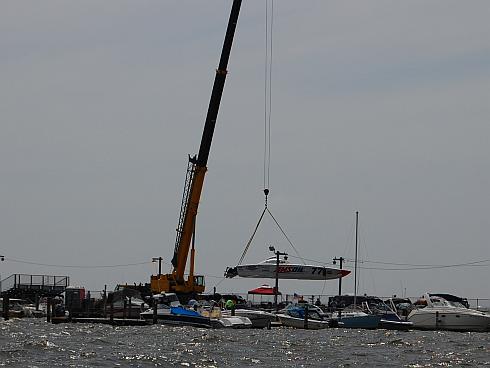 Precarious, but it works
This is a jet engine powered boat. It sounded like the Bat Mobile as it screamed past at who knows how fast. I spoke to driver for a while and he told me they were running 3700 horsepower today, but the boat can run up to 6000 horsepower with the bigger engines. It has been clocked at speeds as high as 213 mph.


The Miss Geico racing team runs the world's fastest offshore catamaran
There are plenty of food vendors at events like this, but I opted for a crab cake sandwich at Nancy's Crab Shack right next door. Nancy's has good food and I just feel more comfortable eating food from a known establishment rather than a truck.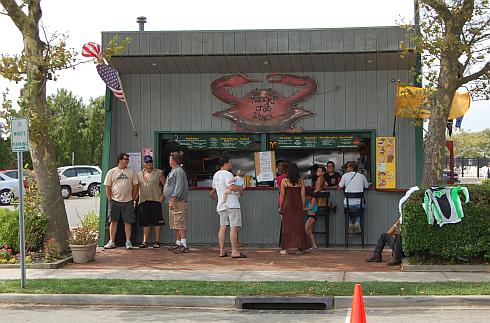 Great food in a very casual setting. And yes, there really is a Nancy