After a long day slaving away at the computer I went out for some dinner at Kingston's Clam Bar. It was very windy yesterday and along the way I encountered this dust blowing across a soccer field.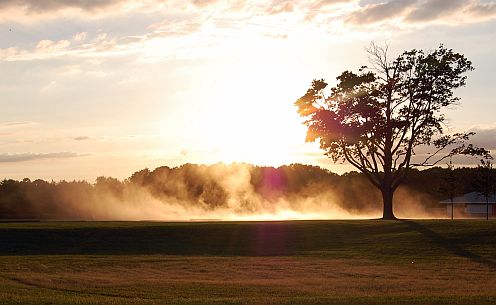 There was so much dust in the air my eyes were burning.
For dinner I had clams and oysters on the half shell followed by a plate of fried calamari, and all washed down with a couple of pints of Paulaner hefe-weizen, a summertime favorite beer.  (Sorry no pictures of dinner.)
After dinner I noticed the planet Venus shining brilliantly in the western sky. The picture just doesn't do the scene justice, but I hope you get the idea of how beautiful it was.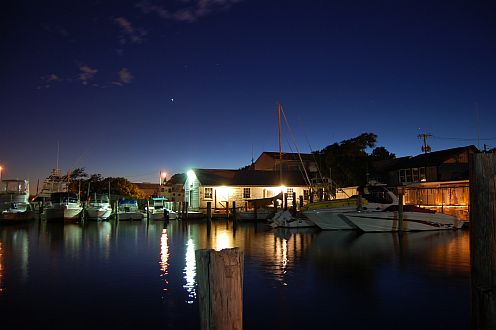 Venus is the very bright "star" in the picture above. You can see the yellow glow of Kingston's dining room to the right.