Just 2 weeks ago we Long Islanders were complaining about the end of summer. How it went so fast and there wasn't enough time, blah, blah, blah. But cooler weather has its rewards (aside from not sticking to the sheets at night).
One of those rewards is my second favorite cookie of all time: Mallomars.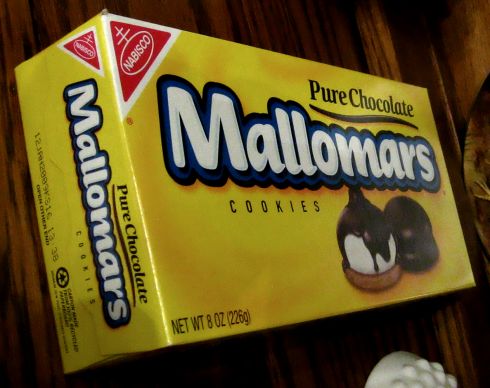 Fig Newtons are my #1 fav, but Mallomars are so close it's practically a tie. Fig Newtons are available throughout the year, but on Long Island we can only get Mallomars in the cooler weather. They just melt too easily during the summer.
The limited availability exalts these cookies, and this might sound odd, but there's a box of Mallomars in the cabinet for 2 days now and I just can't bring myself to open it.
I've waited this long, they're in the house, and rather than tear open the box before the rest of the groceries are put away, I'd like some quiet time to sit down and really savor the first Mallomar of the season.
Does that makes sense to anyone else or I am just nuts?