While some people were afraid it might be too cold out or that there'd be too much sand on the beach 🙂  yours truly braved the sand, sea and bitter cold to bring you this beautiful Long Island sunrise.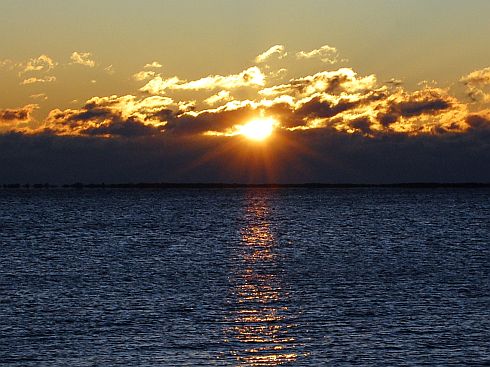 Way off in the distance you can just make out Fire Island as a dark band on the horizon.
While I was wandering the beach I came across this horseshoe crab frozen to the eelgrass that's been washed ashore.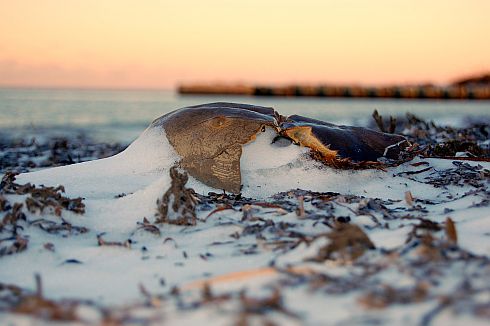 Horseshoe crabs are one of my favorite sea creatures. They're perfectly harmless in spite of the way they look, have great medical potential, and have been around for millions of years.
The morning was finger-numbing cold, clear, and absolutely beautiful. Hope we have much more of the same on Long Island in 2009.