On a trip to Southold to visit my mom on this very warm weekend past, I saw this small, recently pruned Long Island vineyard waiting to bloom.
This is the same vineyard I saw in January covered with snow. The difference between then and now is amazing.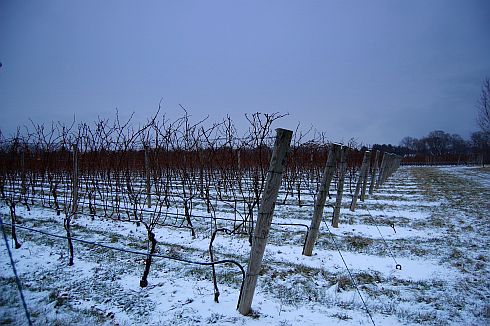 This is how it looked in January. Cold and gnarly.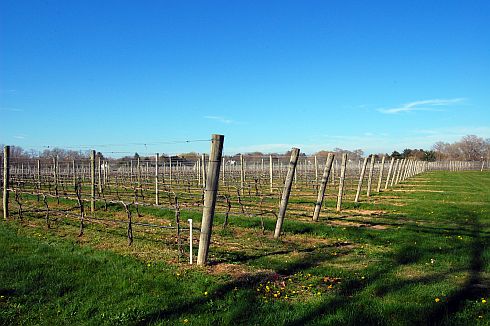 And now in April at least the grass is green and the vines are pruned.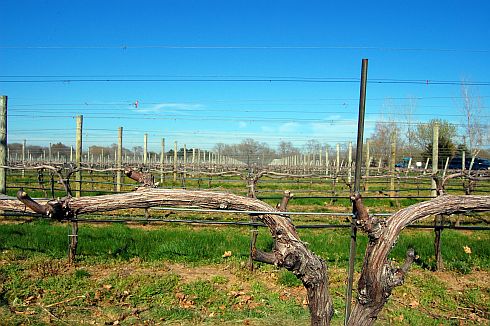 Buds, but no leaves yet
Give it a week or so and I'll bet there'll be leaves on these vines.
Here's to the warm weather!