You have no idea how bad I want to buy this tractor. If you've driven on Rt. 25 on the north fork lately you may have seen it. Never mind that I have no idea what I would actually do with it (other than ride in circles in my backyard). I just want it. Only $2500! It's killing me to just let it sit there.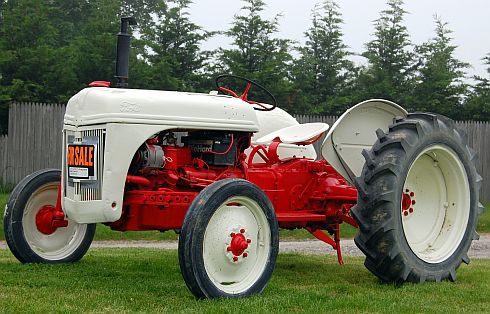 I've had this infection ever since I was a kid. I think it started after my first trip to City of Glass on Melville road. Do you remember those giant green houses? There's nothing but condos there now. It was either that or the TV show "Modern Farmer." At 6am every Saturday I was glued to the television.
If you're into this farm stuff like I am you might want to check out The Barns of the North Fork. The book documents all 734 of Long Island's north fork barns and includes beautiful photographs of 150 of them. It's much cheaper that a tractor and takes up a lot less room too.