The snappers are running and some people will do anything to catch them.
Jake and Kevin of East Islip carry their fishing gear to the dock with a neat  little bike rack that they built themselves. Their custom rack carries 4 poles and a couple of tackle boxes. Good job guys!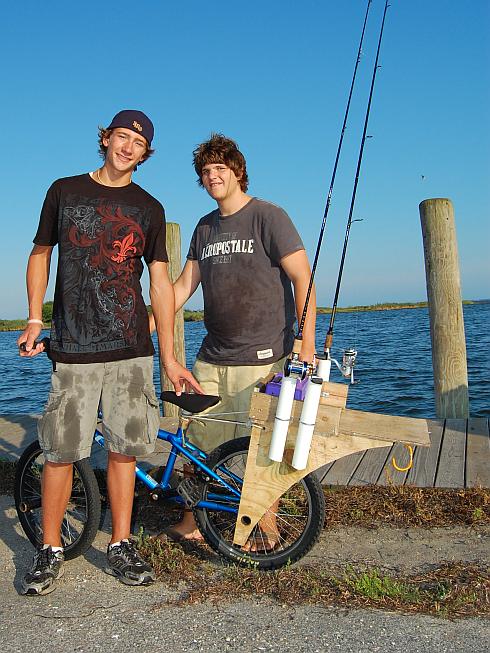 Snapper fishing is fun, easy, and the fish taste great. Right now they're still a little on the small side, but they will be growing by the day.
Anyone can catch these fish—even 4 year olds—and they are a great way to introduce your kids to fishing. All you need is a pole and some bait.
See my complete guide to snapper fishing on Long Island. Everything you need to know is there including a video that shows you how to catch, clean, and cook them.
Good luck!