Just when you thought the town of Greenport couldn't get any cooler someone goes and starts a brewery.
I had heard about Greenport Harbor Brewing Company but didn't think it was open yet. I drove by last weekend to see how things were coming and, well, see for yourself: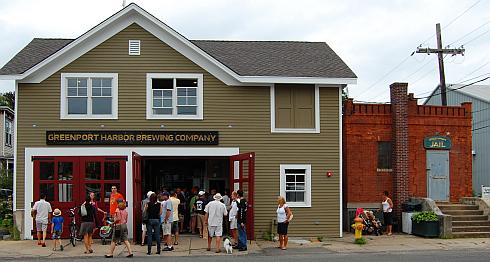 Right next to the jail behind Sweet Indulgences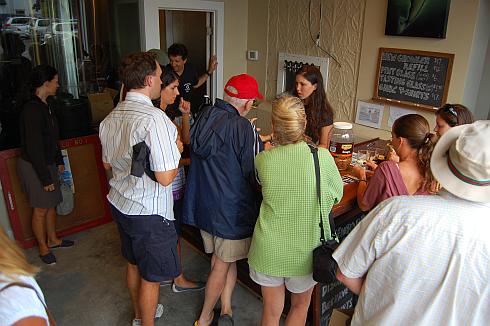 The tasting room
In the tasting room you can taste beer, and buy pint glasses, tee shirts, bumper stickers…
First impressions: The beer (3 ales the day I was there) is excellent, and co-founder Richard Vandenburgh (in the doorway above) is an enthusiastic and gracious host. I expect good things to come.
Greenport Harbor Brewing Company
234 Carpenter Street
631-477-6681